Is the second signature event of Rolling Vikings, this event in Varberg Sweden is on a smalle course than Le Mans, but don't be cheated this race is both fun, and hard..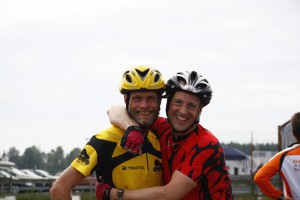 The race takes place in the end of August.
Like Le Mans, it's a relay race only 6 men/women teams, this makes this race more intense!
The track is about 1,8km, compared to Le Mans you think this is an easy task, but with only 6 persons, and a hill that is looks short and flat, but after a couple of hours you wish it could be flat, and then they must have wind mills to make wind in that area, since there is always wind.
But it is often nice weather and the race so short so that the intensity and feeling of the race is supreme, we love it.
We leave friday evening and can often sleep in the pits at the racetrack.
Saturday morning at 8am the race starts, and finish at 8pm. – then we pack our goods and travel home.
Read more about the race here: