Rolling Vikings inline skating team.
We are independent of any clubs – whereas most of us actually are club members and obey to the rules and regulations of speed skating.
Our members are between the ages of 5 through 76.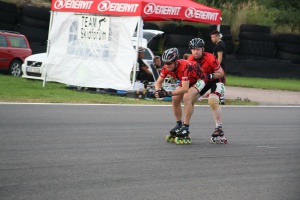 We focus on:
– Technical training
– Short distance competition
– Long distance competition
– Endurance racing (12 hours, 24 hours)
We skate and train together to improve our inline skating skills.
Our team training has focus on training, educating, and supporting each other.
We make it a priority to ensure that our events balance the social aspect with the sports.
Our signature event is 24 hours inline skating at the Bugatti Race track in Le Mans, France.
How and when?
Start with joining our group on Facebook
All trainings will be published on Facebook, and the community on facebook can help you every question you might have regarding skating, no question is stupid. We all began from 0..
Rolling Vikings doesn't cost anything – and is more like a comunity of friendly skaters
Where do we train?
In the summer period:
Look at our facebook group, all trainings will be published there, and if you are a member of the group you should automatically be invited.
In the winter period:
NOTICE  – CURRENTLY WE DON'T HAVE ACCESS TO 3 FALKE HALLEN – SO STAY UPDATED VIA FACEBOOK
In the winter period we have the privilige to train on Frederiksberg, each Saturday from 8am until about 12.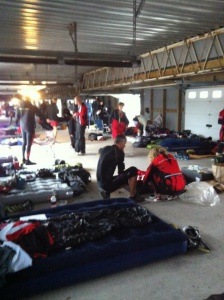 If you continue to participate in the fabulous indoor trainings we would like you to support CIC(Copenhagen Inline Club, 350DKK/year) so we can continue to use this indoor hall.
Press below for link to googlemaps:
Here a small video from the Saturday morning training sessions